6 tags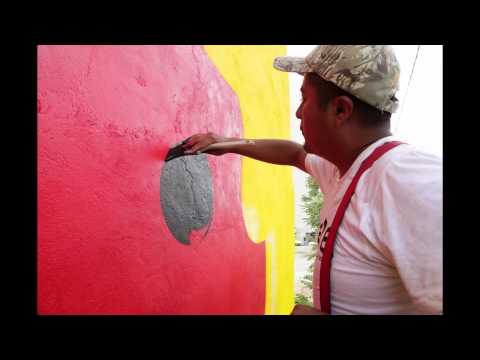 5 tags
7 tags
4 tags
8 tags
4 tags
5 tags
4 tags
Leslie Sacks Fine Art: New exhibition of rarely... →
lesliesacksfineart: Above: Robert Rauschenberg, Bellini #3, 1998, etching and lithograph, 59 x 37 3/8 inches Leslie Sacks Fine Art is pleased to present "From the Collection of Leslie Sacks: Rarely Seen Works from the Gallery Archive." This exhibition is composed of artworks that have been rarely exhibited…
9 tags
5 tags
5 tags
8 tags
7 tags
6 tags
4 tags
5 tags
8 tags
6 tags
9 tags
Watch
samwhetton: dancing around duchamp
6 tags
4 tags
If you're in Princeton be sure to see "Spheres of Influence" a commemorative showcase of the artistic collaborations of Robert Rauschenberg and Merce Cunningham presented by theLewis Center for the Arts' Program in Dance and the Princeton University Art Museum. On Thursday, February 14th, from 6:30-9:30 p.m. there will be an exhibition, performance and panel discussion...
7 tags
6 tags
4 tags
Happy New Year!
Perhaps you made a resolution to go see more exhibitions in 2013? These current shows include Rauschenberg work(s): Dark Matters at the Hirshhorn Museum (Washington D.C.), closes this month. The Last Days of Pompeii at The Getty Villa (Malibu), on view through January 7. Travels to Cleveland Museum of Art in February and Museé National des Beaux-Arts du Québec in June. Destroy the Picture:...
6 tags
5 tags
4 tags
7 tags
7 tags
9 tags
Inaugural recipients of the Robert Rauschenberg... →
The Robert Rauschenberg Foundation (RRF) has identified 20 ground-breaking small arts organizations to receive grant awards in 5 key geographies: Atlanta, Detroit, New Orleans, Portland and Providence.  These organizations did not apply for the grant but were identified by local cultural leaders, researched by RRF and highlighted through this effort to focus and support great work across the...
6 tags
5 tags
Guidelines for handling water-damaged materials:... →
This is an extremely helpful document for all artists/archives/collectors/etc. to keep on file. Thanks, MoMA.
5 tags
4 tags
"I was surprised that no one brought up the fact that Art is power. The tone was..."
– -Robert Rauschenberg in an intervew with Maricla Moyano, published in the Washington Post on June 5, 1966. During the NOW Festival in Washington DC, Rauschenberg attended a luncheon at the Capitol in conjunction with the event. The above quote was his response when the interviewer asked him what he...
5 tags
6 tags
4 tags
5 tags
Watch
Richard Saul Wurman, TED founder and winner of the 2012 Cooper-Hewitt National Design Lifetime Achievement Award, sounds like a kindred spirit of Bob Rauschenberg as "his work follows his curiosity". RSVP now to RSVPWurman@rauschenbergfoundation.org to hear him in conversation with Nancye Green in a free public program "Understanding USA" at the Robert Rauschenberg...
6 tags
6 tags
7 tags
8 tags
6 tags
5 tags
5 tags
8 tags
4 tags
7 tags